[露中] Together Again BJD Photoshoot + Video
Preview Image: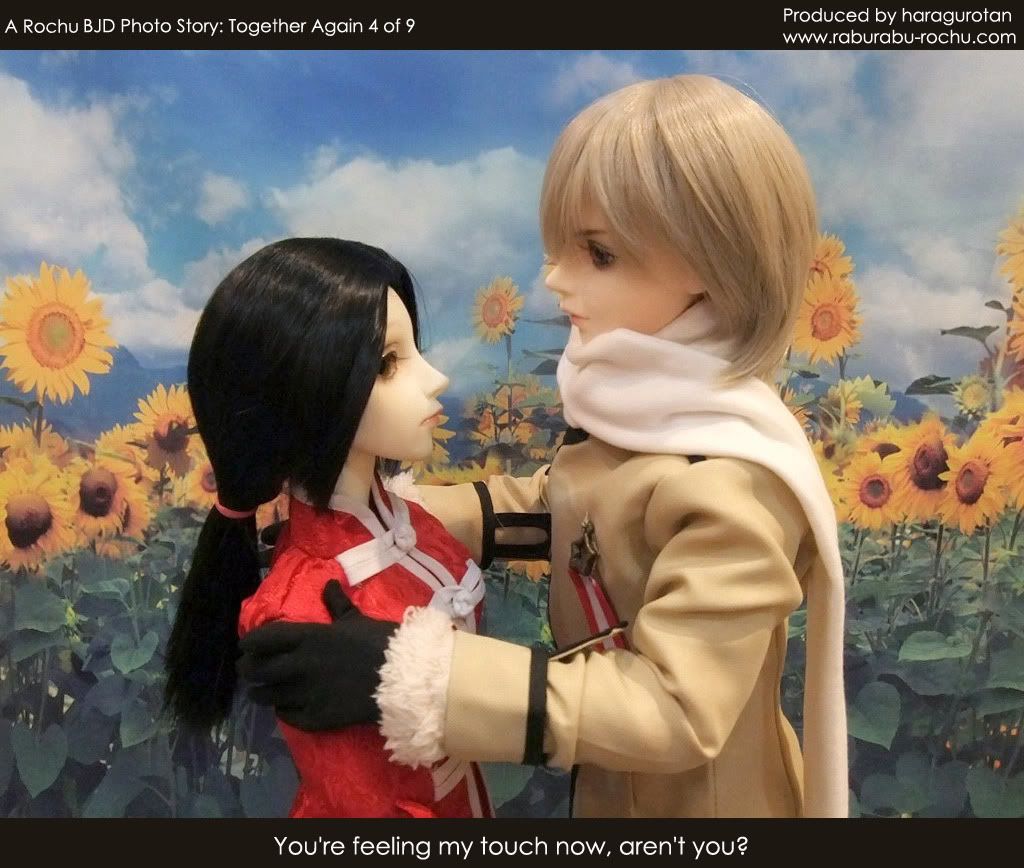 Video:
Youtube
In the 1950s, the relations between the bosses of both nations had begun to worsen due to different ideological differences. While that would not have affected the feelings that both nations had each other, it would undoubtedly have a detrimental effect on their relationship. They began to stop associating with each other, even coming to arms with each other on the orders of their bosses. But in their hearts they have always been waiting for the moment when they could get together again.

This is my first video and it's impromptu. I was just going through pictures that I did for a photo shoot session and then I realized that they could be linked up to make a mini video of sorts.

The figurines in the video are a type of resin doll known as ball-jointed doll. Yao is a 1/3 (58cm tall) Orlando sculpt from Dollzone while Ivan is a 1/3 (60cm tall) Ido sculpt from LUTS.

More larger-resolution pictures under the cut.
Topic : Axis Powers Hetalia
Genre : Anime/Manga