Rochu Doujinshi Index 露中同人志指南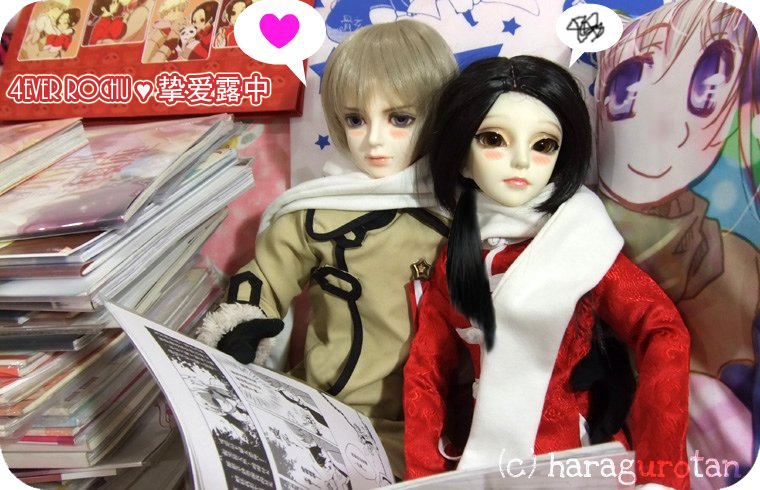 It's FINALLY COMPLETE! Still got lots of loose ends to tie up because I rushed this so I could get it out before my trip (tonight!), but at least most of the important stuff is up.
Anyway, my new website
Haraguro-tan's Red Bookshelf
(errr if you have a nicer name I'd like to hear it) is an information website for Rochu for doujinshi collectors and fans who want to see Ivan and Yao
making out
looking pretty on the doujinshi covers~ I've also posted a mini guide for buying Rochu doujinshi, and a page on the upcoming Rochu doujinshi. It's very picture heavy~
I'll also be selling some of my doujinshi collection when I come back from my trip, so if you're interested in any of my treasures, do keep a look out!
懒得打中文版了。露中饭
快点这里快点这里
~ (去死)
Topic : Axis Powers Hetalia
Genre : Anime/Manga