Recent doujinshi haul from Japan and Taiwan + NINI Butt Mousepad Review
Just received my packages from Taiwan and Japan in the past week!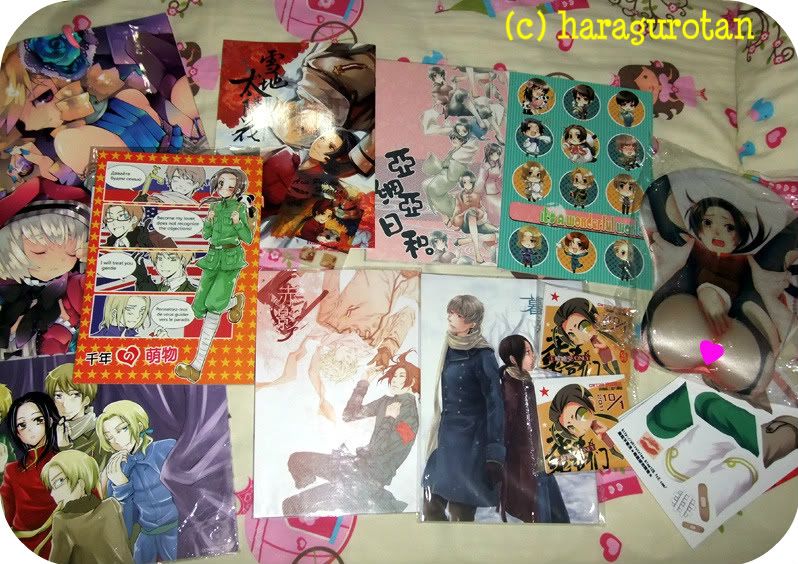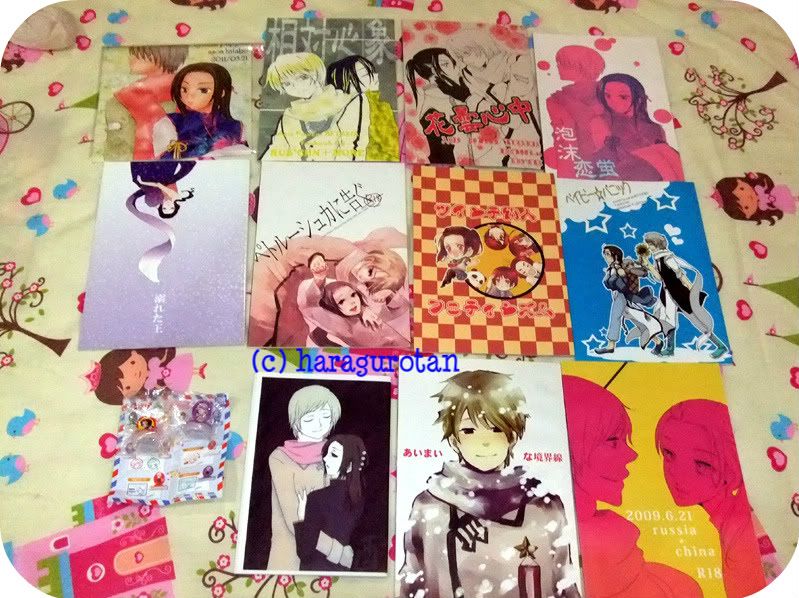 I will eventually review all these on www.kawaiiaru.net, but right now, I'm very excited to review
白冬
's Nini Butt Mousepad
here because it's just epic, and it's still on sale!
Warning: The Butt mousepad is er... butt naked, so tread with caution.
My shopping service collected this for me from CWT 28~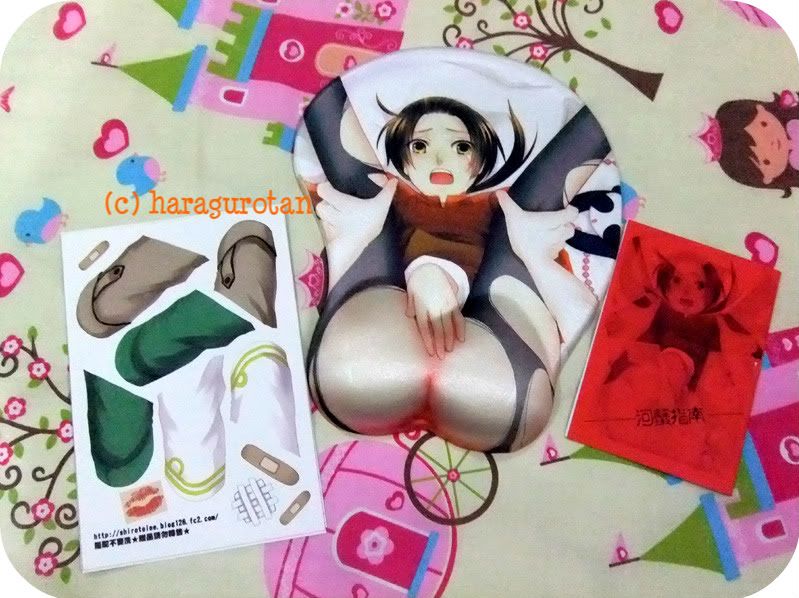 The Mousepad comes with a guide on how to play with / care for your mousepad and stickers of Yao's prospective raepists' arms.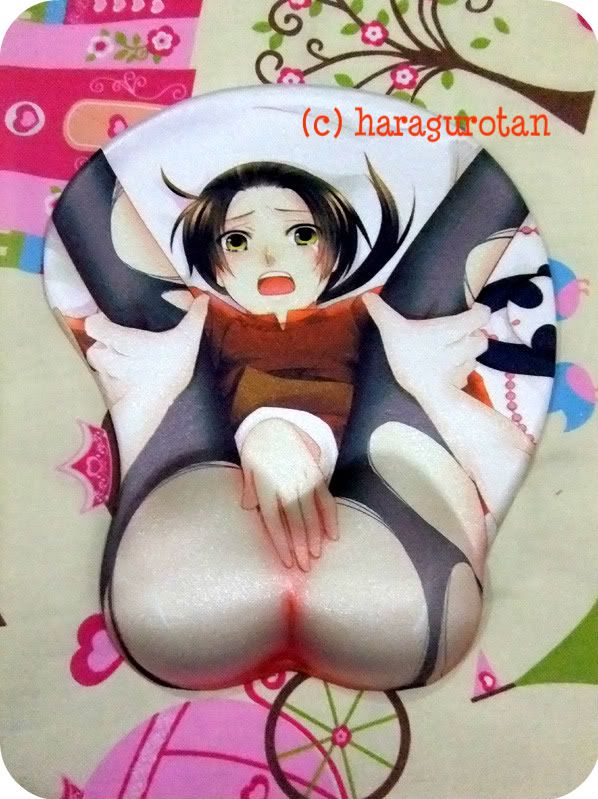 Close up. Nini's butt is soft and squishy and makes a comfortable wrist rest.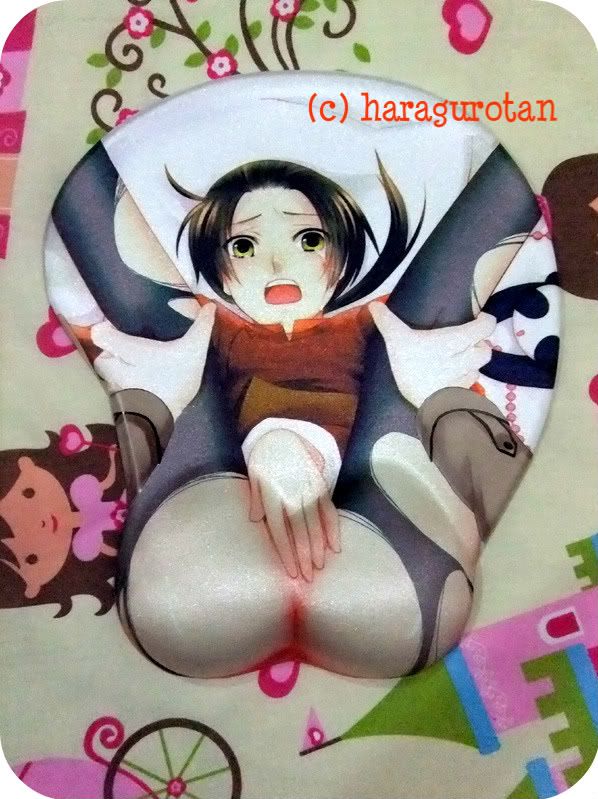 Being the Rochu fan girl I am, I immediately cut out and stuck on Ivan's sleeves XD I kind of wish it came with gloves too, but I suppose Ivan would want to feel Yao and the gloves would get in the way X'''D The gloves are probably not too difficult to DIY though.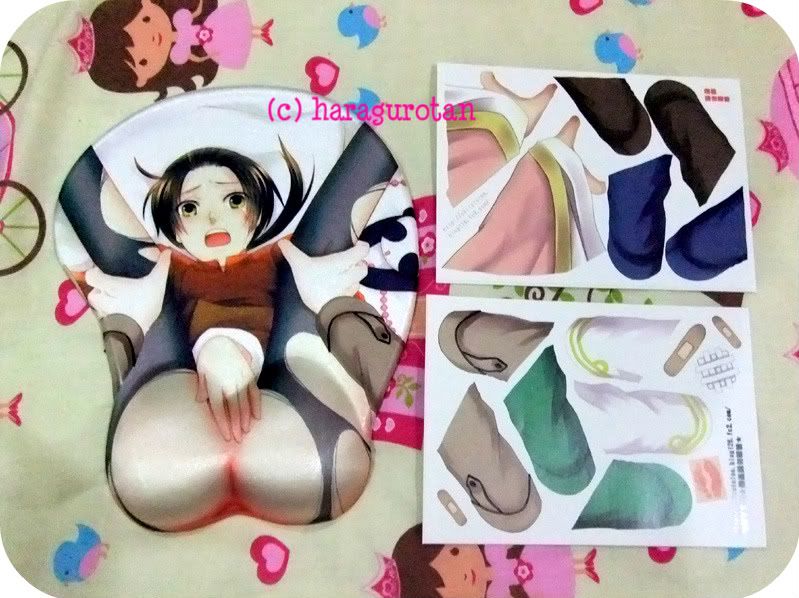 For fans of other pairings, you also get to pick from Arthur, Kiku, Francis, Alfred and Taiwan (?!).
If you fancy a 3P, you can use two different arms. (hey)
If you want some hot S/M action, there are plasters and bandages to use (hey!!).
The stickers are pretty easy to stick on and remove, but obviously, they will lose stickiness over time if you keep removing and sticking them back, so use with care.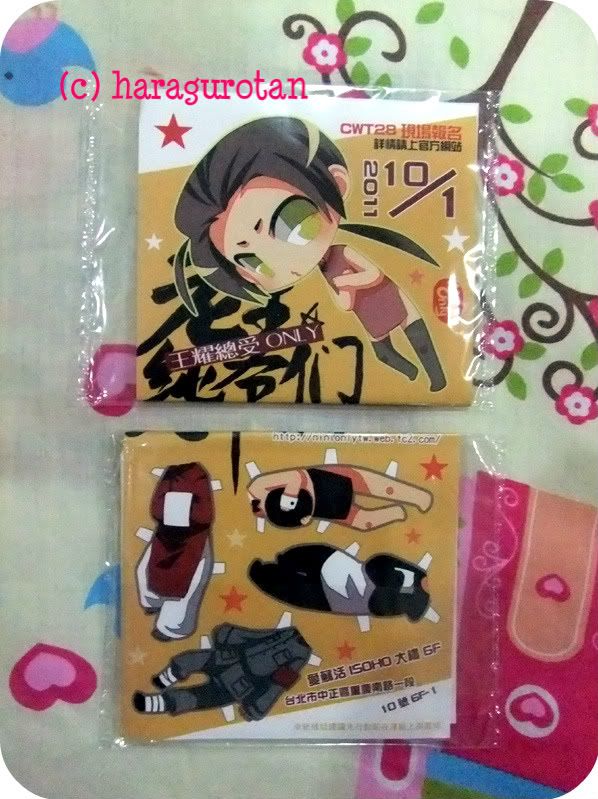 Promotional tissue packs for the
Taiwan Nini Only event
that came with the mousepad. Although I won't be there, I hope the event will be successful >_<
This sexy mousepad is available for sale on
Taobao
and at the Nini Only event.
More details on the mousepad on the official page
.
Topic : Axis Powers Hetalia
Genre : Anime/Manga