Our Secret History Update + New samples
I've finished typesetting my doujinshi and prepared the designs for the accompanying goods. Alas I'm now having troubles getting the files to the printer. For some reason, China filehosts and servers just don't agree with my web speed and I'm having to upload 600mb of stuff at a miserable speed of under 10kb/s T__T Worst of all, the connection keeps breaking halfway after I've spent like hours to upload 50% of the file. *clenches knuckles* I'm just going to upload the files to Mediafire and pray that my publisher can open them.
At this rate, some people are going to have to get their book next year. *sigh* =__= I'm so very sorry to those who have been waiting since July and putting up with all the delays.
Very likely, the pdf version of the book will also be postponed to later than February. :(
Some new previews:
BJD Cosplay pictures for my book: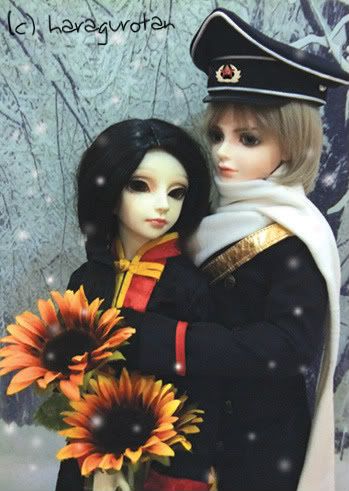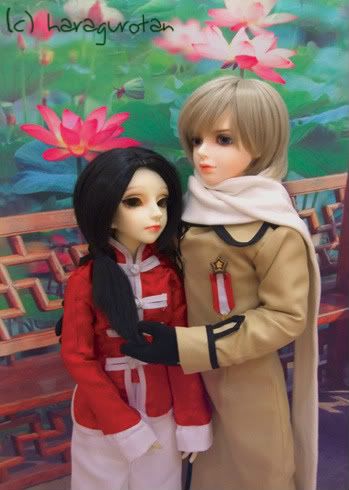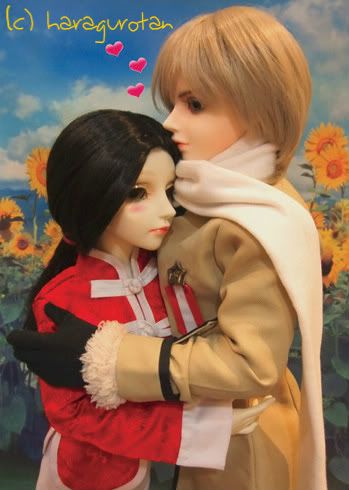 An old picture, but I like it so much that I decided to include it in my book.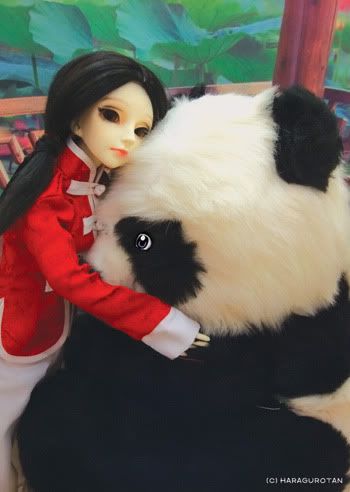 This picture will be the accompanying 'illustration' for A Sign From Heaven. The artist who was supposed to do the picture didn't have time to colour it, so I replaced it with this. It looks a bit out of place from the other accompanying illustrations, and the setting was supposed to be autumn, but look at the rich green leaves... OTL Oh well one has to make do with whatever talents one has, and I got none in drawing lol.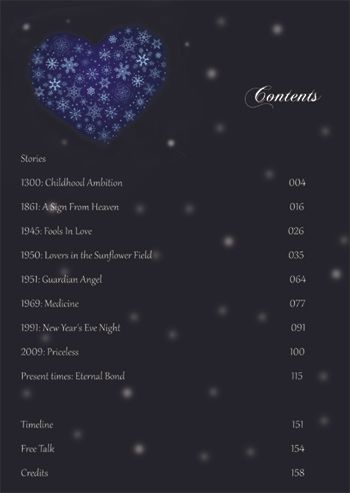 Contents page~ The book is confirmed to be 160 pages thick (exceeded my original estimation of 120!).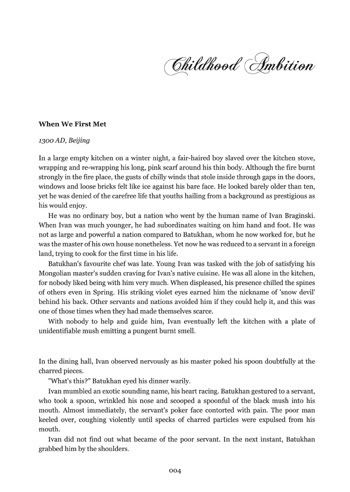 This is how the opening page of each story looks like~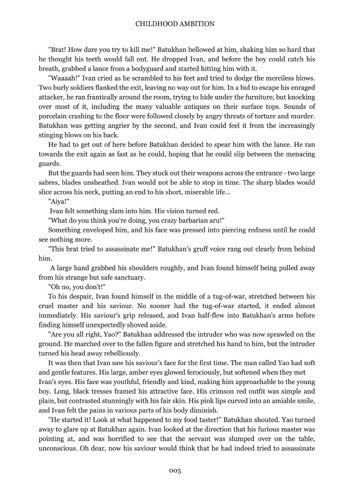 This will be how the rest of the text pages look like. I've basically paragraphed it according to the usual style I see in novels.
That's all for now. Hopefully I can finally have more concrete information on the book next time.
For samples of illustrations,
go here
.
Topic : APH国拟人
Genre : Anime/Manga